Jesus said to him, "I am the way, and the truth, and the life."
— John 14:6
Our mission is our motto: Veritas. It means truth, and we are confident that you will encounter it here at Providence College.
As a community, we seek the truth as revealed in ourselves, in each other, and most importantly in Jesus Christ, who is truth incarnate.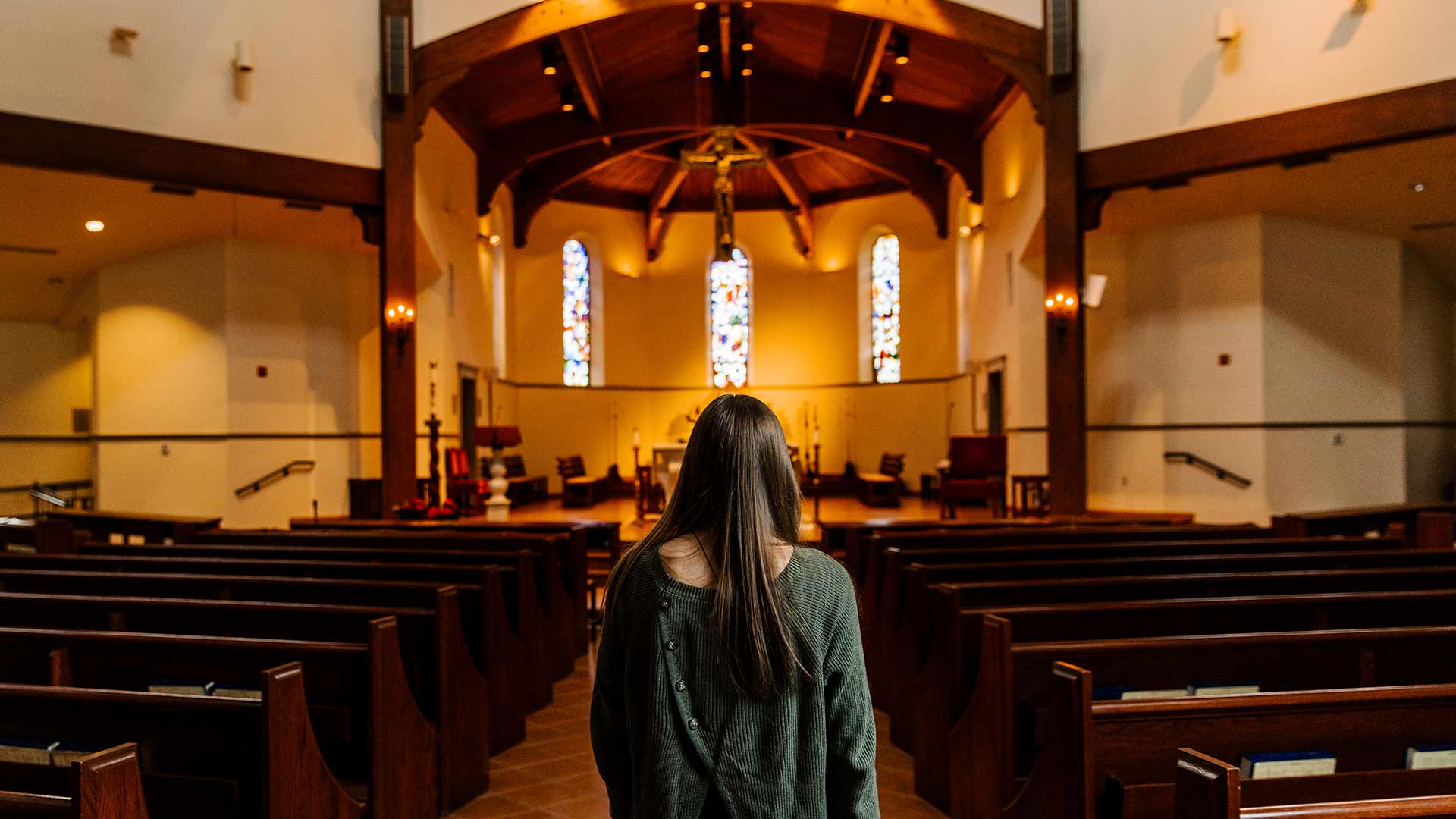 Providence College is Catholic
We belong to the tradition handed down from Jesus' own disciples. At its heart is belief in one God and in God's only begotten son, Jesus Christ, who though God became human. His death and resurrection are the central mysteries of the Christian faith; new life in the resurrection is its great hope.
"Catholic" refers to the Catholic Church, and "catholic" (the lowercase is intentional) refers to the universality of its mission and invitation. All are welcome, and all are called to love. Learn more.
and Dominican.
If you visit Providence College, you'll likely see a few people in white robes with rosary beads attached to their belts. These are Dominican friars and sisters. The Dominican friars founded Providence College in 1917.
Founded by St. Dominic in the 13th century, the Dominican Order is committed to prayer, study, and preaching the gospel. Friars and sisters at PC are professors, administrators, chaplains, counselors, and more. Learn more.
Submit a Prayer Intention